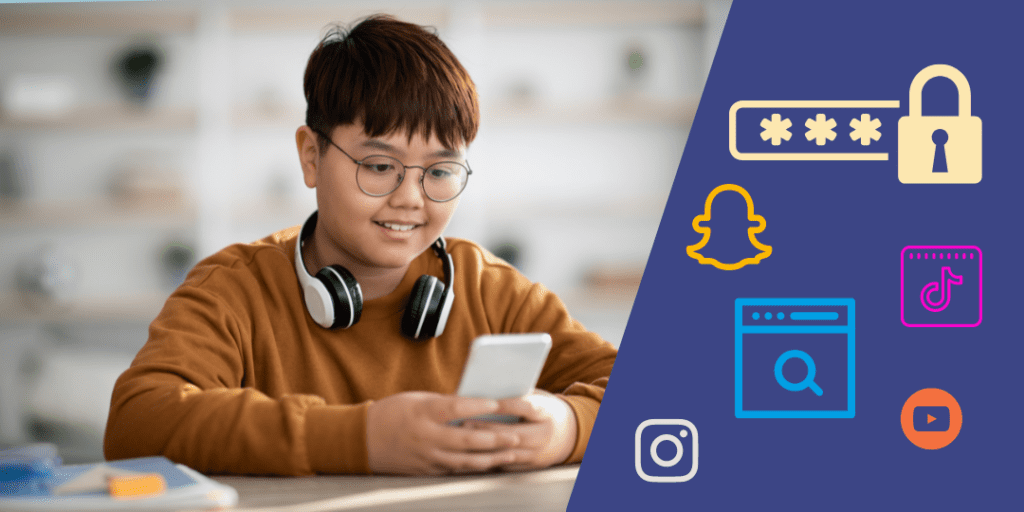 As a parent, it's important to stay in tune with your child's online world. Having access to their passwords allows you to monitor who they're communicating with and what content they're accessing on the internet. Knowing your kids' passwords also protects them from inappropriate content. Here are some of the benefits of having your kids' online passwords.
You can help kids secure their accounts
Choosing strong passwords
If you have your kids' logins for social platforms and other online services, you can help them choose stronger passwords that are more likely to stay secure from hacking attempts since weak passwords are more prone to breaches.
Two-factor authentication
You'll also be able to make sure their online accounts have two-factor authentication (2FA) enabled as an additional layer of security, further reducing the risk of theft or hacking attempts by people who might want access to those accounts without permission.
You can keep tabs on your kids' online activity
Having your kids' passwords allows you to monitor your child's online activity and messages, either by accessing their devices directly or by using monitoring apps.
Why monitor your kids' online activity? There's a lot of content out there that's inappropriate for certain age groups, and it's easy for kids to access questionable content — both accidentally and on purpose. If you're monitoring your kids' activity, you can help guide them when they run into a situation they weren't ready for.
Bullying is an issue across age groups, so if you're keeping an eye on your kids' online interactions, you can help your children through potential bullying situations as they arise, before they escalate.
💡 We recommend using an app so that you can keep a discreet eye and ear on what your kids are doing online, without asking them to hand over their phone or tablet.
💡 BrightCanary is an app that you open on your own phone to see what potentially concerning content your kids have viewed, or show you everything they've viewed — your choice.
If you know what your kids are up to online, you can have better conversations about internet safety and digital citizenship. An open dialogue helps kids understand why we need rules, why some content is okay but not other content, and what information we share and keep private.
Kids lock themselves out of their services
Having your kids' passwords can save you from going through lengthy password recovery processes. Video game platforms are especially clunky when it comes to password recovery — the steps and checks can seem endless.
It's good that platforms have security measures in place, but it's super inconvenient when you lock yourself out of your own account. If you have your kids' passwords, you're ready.
💡Download your free Password Keeper and have all of your logins conveniently in one place
You can enable parental controls
If you have access to your kids' passwords, you can enable parental controls — either through the devices themselves, or on an app's built-in parental control settings.
Sometimes kids get upset when you put restrictions on their devices, but they get used to it. Let them know that you will revisit their settings often and adjust them as they get older and develop their tech smarts.
How to set parental controls on iPhone
You can respond quickly if their passwords are compromised
If your child's password is ever compromised, you will be able to quickly respond and change it before someone has a chance to do harm with it.
In cases when devices or accounts are connected to a parent account, you will sometimes get alerts to your parent account when there's unusual activity on your child's device. It all depends on what behaviors trigger an alert, and what device and app settings are activated.
The Bottom Line
Having your children's passwords can provide you with an extra layer of security while they are exploring the digital world. Remember, as a parent, it is your responsibility to make sure that your kids are not exposed to any dangerous or inappropriate content online. Keeping their passwords secure will also help protect them from identity theft, phishing scams and other online fraud. This way you can ensure that your kids have safe and enjoyable digital experiences.